BadShoe's Easy Tooling Products
This clutch spring compressor is the first in a series of simple tools to make repairs go a little easier.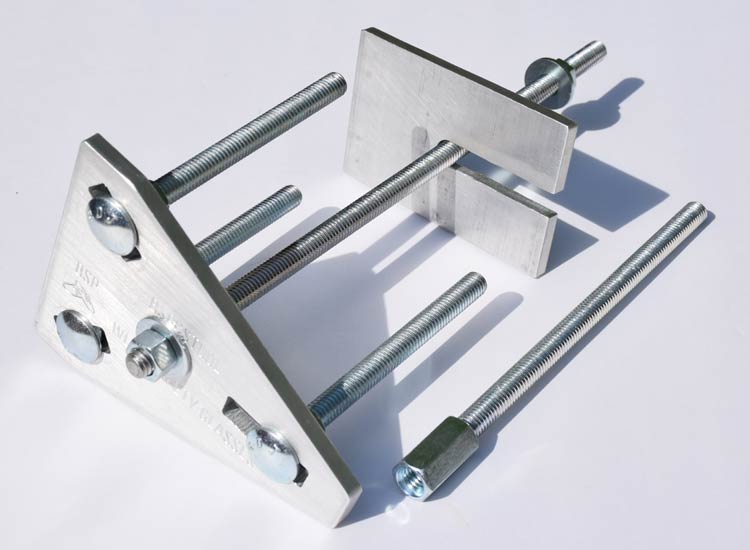 I produced this clutch spring compressor tool a few years to be used on most Ford rear axle drive automotive transmissions namely, C4/C5, C6, FMX, AOD, 4R70W and others. It's a simple design and adjustable to allow for multiple clutch sizes and ease of use. The center threaded rod is removable so it can be placed in a press, then used on drums with no center hole like the 4R70W forward clutch. The three long pusher studs make it a breeze in remove the snap rings. The backup plate is slotted for quick placement and center pull rod is longer than found on other brands to accommodate to hollow input shaft of the AOD forward clutch drum. This tool and a number of others I've made and use in many of my instructional video can sometimes be made from scrap parts but if you want to start overhauling a tranny without bother making tools, this item is for you. Please check tool availability before ordering.
Currently Out of Stock ~ Please Check Back Soon.
---
Home | Products | Tools | Downloads | Trans FAQ's | Rear FAQ's | 5.0L Swap FAQ's | Testimonials | Past Projects | Contact | Links | What's New

© Copyright Bad Shoe Productions - All Rights Reserved